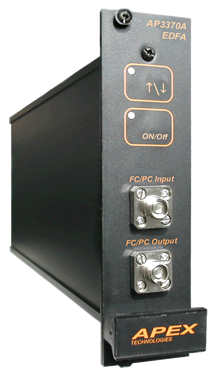 Optical Amplifiers Modules
Features:
Wavelength range: 1528 to 1563 nm or 1568 to 1612 nm

New

Three series of EDFA modules : Booster / Line / Pre-amplifier
Gain flattened version available
Input power down to -40 dBm
Saturated output power up to 22 dBm
Large input power range
Low noise figure
Software features:
Manual or Automatic control
Output and Gain control
Scale modes: mW or dBm
Easy parameter access
Other modules measurement display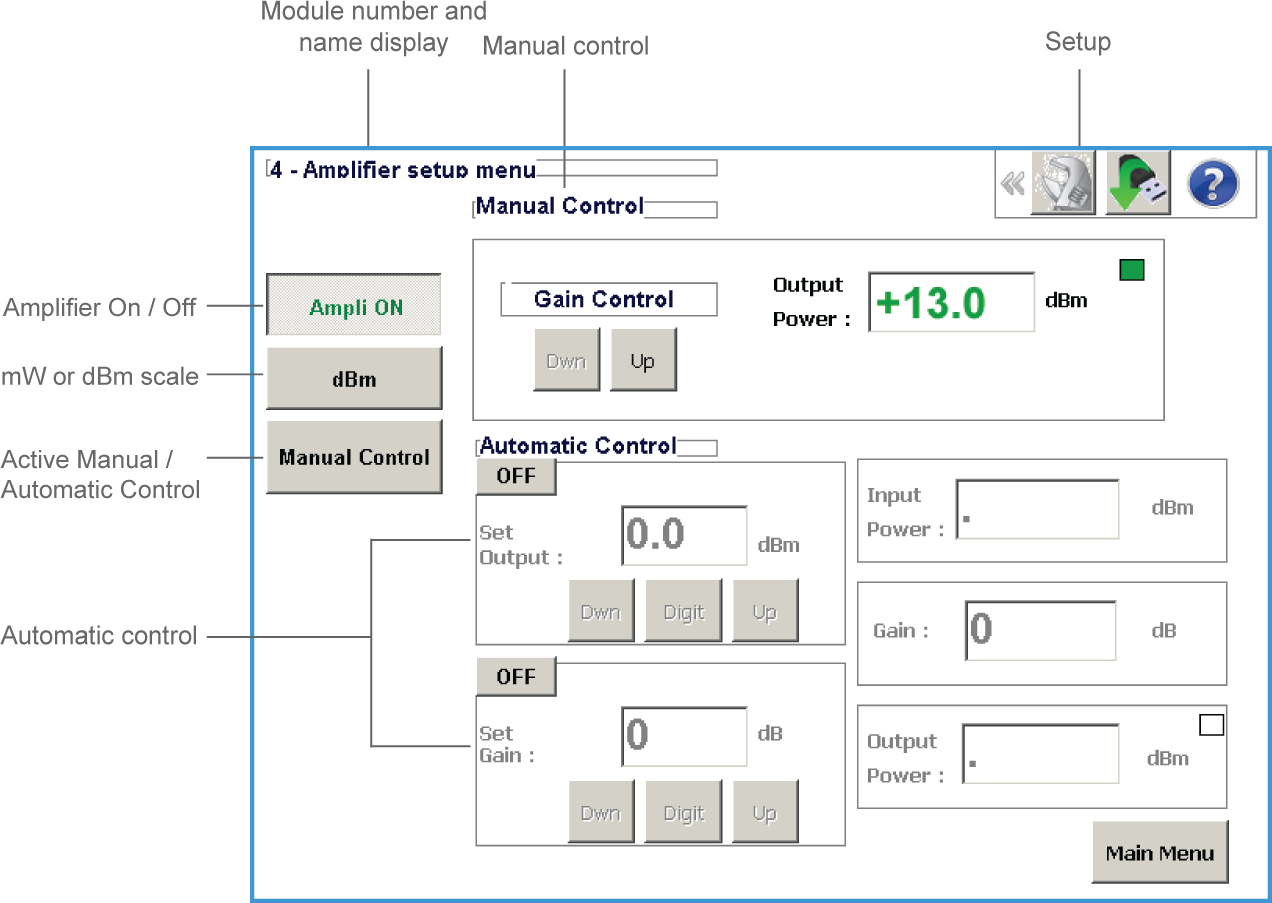 The AP337X Erbium-Doped Fiber Amplifier (EDFA) modules are designed to meet the need for C-Band testing of active and passive components. These amplifiers provide high power, high reliability, and superior optical performance. This EDFA module is ideal for today's highly dynamic networks and cost sensitive market. Along with a portable design, AP337X EDFA modules provide stable saturated output power up to 22 dBm and noise figure of less than 5 dB. A gain-flattened version and a pre-amplifier version for a lower input power (-30 dBm), are also available.
The AP337X EDFA module could be combined with AP3314 power meter modules in the platform. Thanks to the amplification settings, the power meters permit an active power control to keep output power constant.
The display menu of the AP337X EDFA module allows an overview of any other AP1000 modules. The operational parameters are easily accessed using mnemonic symbols, and simple prompts provide user-friendly operations.
Specifications: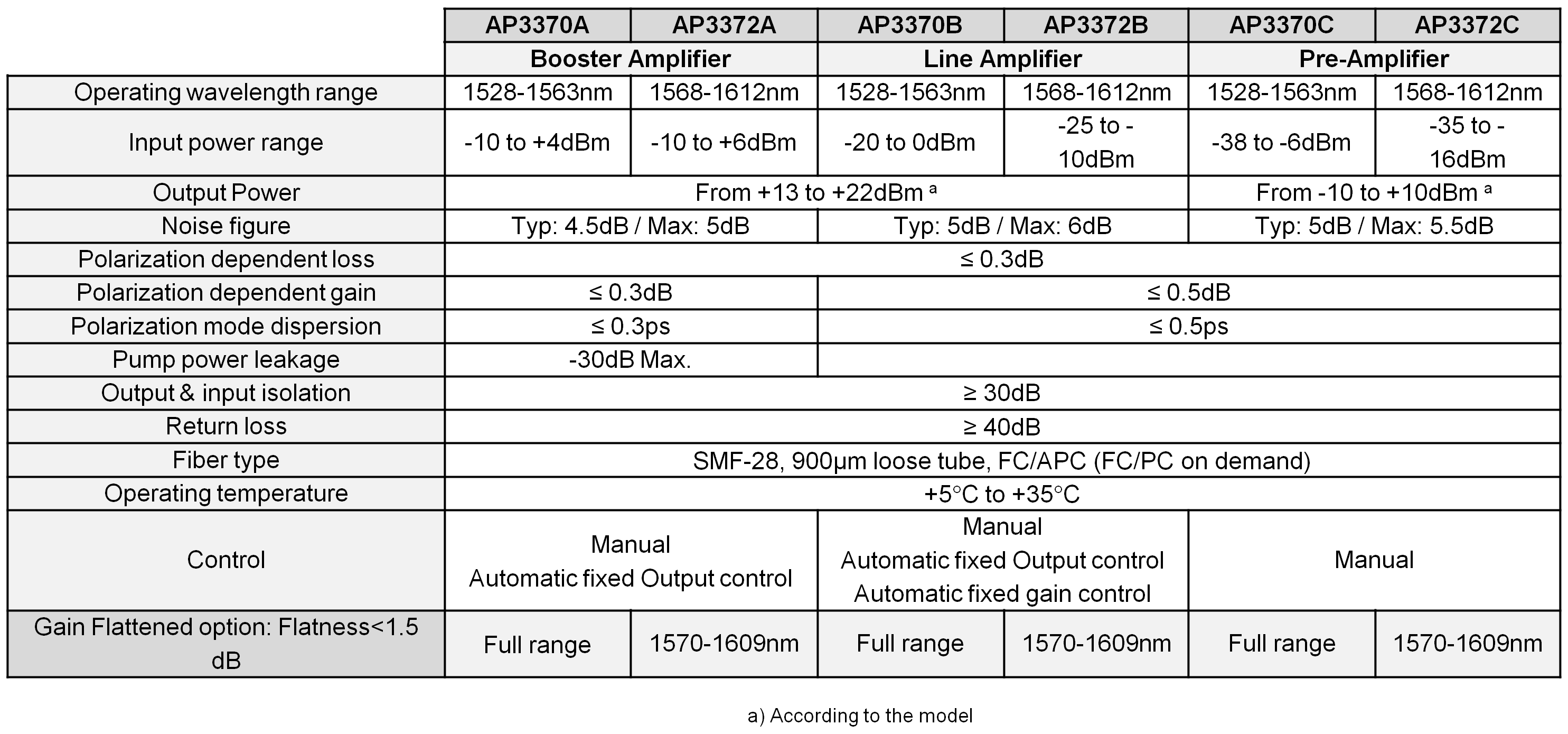 Tunable Laser Source | Optical DFB Lasers| Optical Power Meters | Optical Variable Attenuators | Optical Tunable Filters | Optical Switches | Optical polarimeter