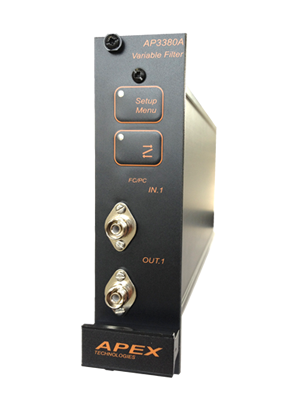 Optical Tunable Filter Plug-in modules
Key Features :
– Excellent MEMS durability, thermal stability, and repeatability
– Superior optical performance
– Gaussian-shaped pass band
– Pass band optimized for 50 GHz channel spacing
– Customized pass bands and tuning ranges available
APEX Technologies provides the AP3380 series optical tunable filter modules that offer the C+L band tunability and attractive features. By using the MEMS technology, it de-multiplexes the incoming multi-wavelength signal and selects the desired wavelength channel using a tilting MEMS mirror as the tuning mechanism. It is an ideal component for use in all wavelength selection and monitoring applications, and is particularly well-suited for applications requiring frequent or continuous tuning.
The display menu of the AP3380 modules allows an overview of any other AP1000 modules. The operational parameters are easily accessed using mnemonic symbols, and simple prompts provide user-friendly operations.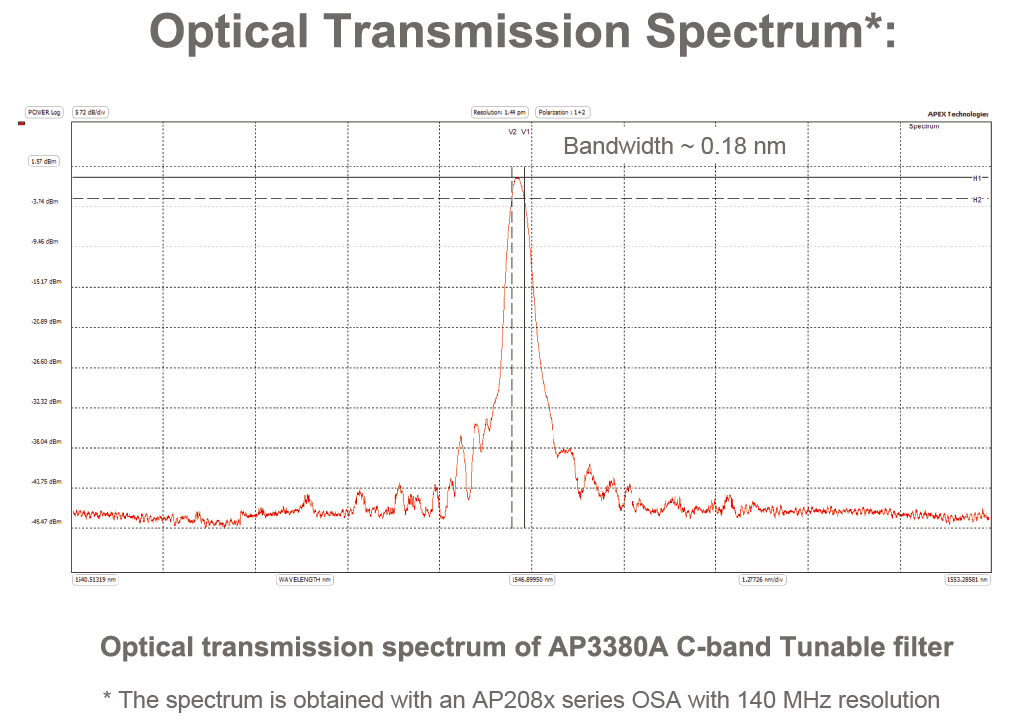 Specifications of optical tunable filter AP338X series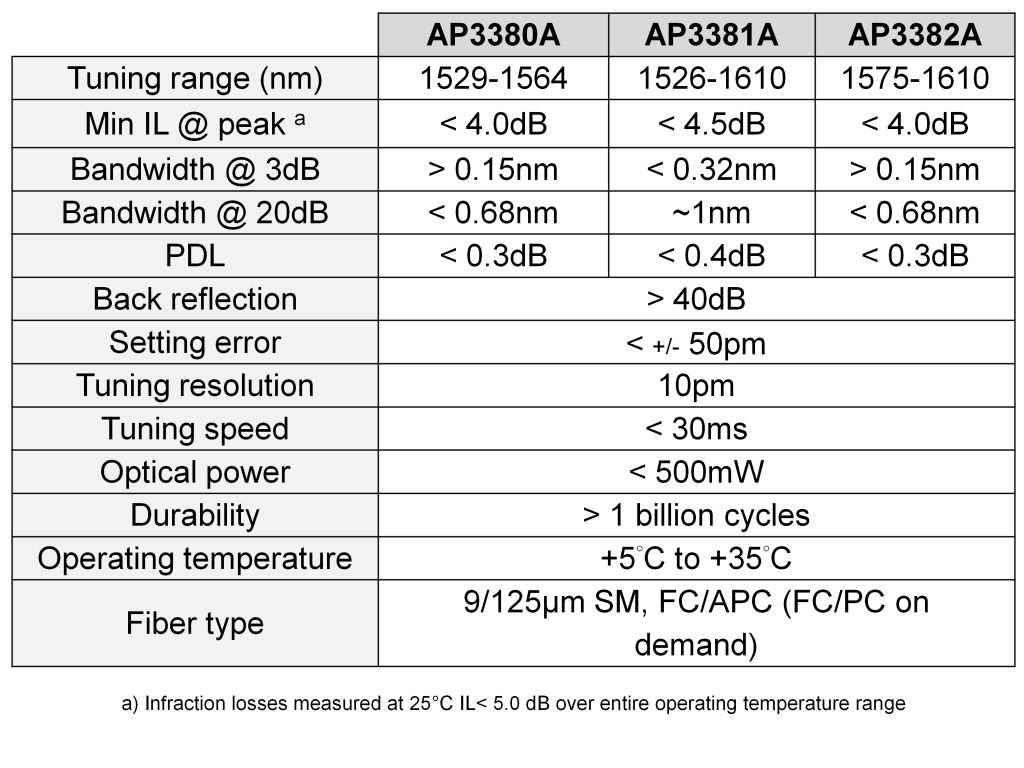 Tunable Laser Source | Optical DFB Lasers | Optical Power Meters | Optical Amplifiers | Optical Variable Attenuators | Optical polarimeter | Optical Switches